About Ducon Infratechnologies Ltd – Flue Gas Desulfurization System | Bulk Powder Material Handling Equipment
Ducon Infratechnologies Ltd. is India's leading Fossil Fuel/Clean Coal Technology Company at the forefront of brining Fossil Fuel Clean Technology and Green Fossil Fuel Technology to India's transformation to Green Energy and to India's Coal/Fossil Fuel based Power, Steel, Oil & Cement  industries  to meet global Clean Technology/Green Technology standards.
Ducon provides complete FGD systems with turnkey responsibility, all across India and in neighboring regions for coal, HFO and pet coke fired power boilers. Ducon provides limestone, seawater and Dry Sorbet Injection type FGD systems and already has several operating FGD installations in India. Company also executes projects in rural electrification, industrial environmental control & bulk material handling areas.
Ducon is set-up by a team of young and dynamic professionals with technical, marketing and sales know-how. Ducon is built on very strong ethical and commercial fundamentals which will help it consistently grow.
Bulk Material Handling Systems
Ducon Infratechnologies Ltd. is a medium size EPC company in the field of Air Pollution Control (Flue Gas Desulphurization (FGD) Systems, Wet Scrubbers, Bag Filters Systems, Cyclones), Bulk Material Handling Systems (Belt Conveyor Systems, Pipe Conveyor System, Pneumatic Conveying System, Air Slides, Silo Systems), Bulk Powder Handling Equipment, Rural Electrification, Software Services.
The company has grown to become the largest bulk material handling system companies in India having a range of almost all types of bulk material handling equipment.
Flue Gas Desulphurization (FGD) Systems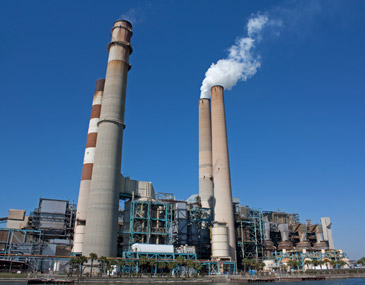 Government of India recently came out with a notification on emission standards for coal based thermal power plants, As per latest Government data, the total power generation in India till April 2015 stood at 272,687 MW, out of which 165,236 MW came from coal-based power plants. Under the proposed norms the existing plants would have to install FGD systems and all the new plants installed after January 2017 would also have to meet global standards by installing FGD systems.
The Government of India, with promise of 24 X 7 Electricity to all by 2019, is providing Transmission & Distribution through Government funding to the State Electricity Boards of up to INR 43,000 Crores for such electrification projects.